Auto Auctions
Are you interested in selling your vehicle? Do you want to upgrade to a more recent year or a different model? Do you need an extra work truck? Dakil Auctioneers' auto auctions can help you quickly sell or purchase your next vehicle. At our public Oklahoma City auto auctions, we offer the opportunity for thorough inspections on all vehicles for sale and provide an as-is/where-is selling atmosphere for quick turnaround. Some of the vehicles offered at our auto auctions include high-end luxury automobiles, antiques, collectibles, fuel-efficient cars, trucks and SUVs. Dakil is one of the largest sellers of all types of CNG vehicles in Oklahoma.
Buying a Vehicle at an Auto Auction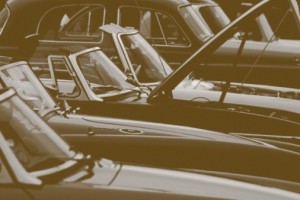 Buying a vehicle through a typical used car dealer can be an intimidating and time-consuming experience. Avoid the frustration of dealing with a high-pressure sales person by choosing to buy at an auction instead. Dakil's car auctions offer the same quality pre-owned vehicles but allow you to bypass the hassles and horror stories of traditional car lots and sales tactics. When you buy at a Dakil auto auction, you can rest assured that the process will be clear, efficient and above-board.
Interested in Selling Your Car at an Auction?
Dakil Auctioneers offer a specialized service for those seeking to sell a vehicle in Oklahoma. Traditional methods leave only the options of trading in at a dealership or selling by owner. These options can either minimize your selling price or be very time-consuming. With our method, Dakil auto auctions serve as your selling agent to reach a large market of interested parties. Your vehicle will be sold at a pre-appointed time to end users, ensuring top dollar and fast exchange for your used car or truck. Our time-proven marketing techniques, nationwide reach, and competitive commission rates offer you the best option for selling your automobile.
Contact us today or call (405) 751-6179 to find how Dakil can best serve your auction needs!