Whether you are expanding your growing business or downsizing used equipment, Dakil Auctioneers can help you with your heavy equipment needs. As Oklahoma's largest heavy equipment auction house, you can always be assured that we will have a vast selection at marketable prices. Our heavy equipment auctions are held quarterly, so you will continually have an opportunity to find the heavy equipment your company needs. If you're selling, our quarterly auctions allow you to quickly offload your unutilized heavy equipment. Learn More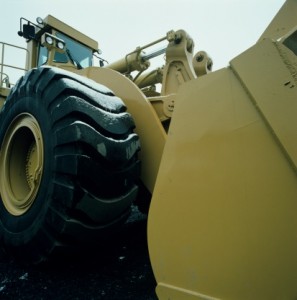 Successful contractors understand that buying brand new machinery can pose prohibitive costs and create large overhead. Dakil Auctioneers' construction auctions provide an avenue for contractors to purchase pre-owned construction equipment, thus allowing a growing business the opportunity to build their construction equipment inventory without breaking the bank.
When you find yourself in need of updating your used heavy equipment or downsizing your existing operations, Dakil Auctioneers provides a turn-key solution for selling your existing heavy equipment and machinery. Rather than letting unused heavy equipment sit and deteriorate, let us market your construction equipment and other heavy equipment items to potential buyers. We'll help you sell quickly via our proven, extensive marketing campaigns and network of interested purchasers. With our competitive commission rates and state of the art auction facility, we will expand your target audience nationwide to assure high market values on your heavy equipment.
Are you interested in selling your vehicle? Do you want to upgrade to a newer year or different model? Do you need an extra work truck? Dakil auto auctions can assist you with quickly selling or purchasing your next vehicle. At our public auto auctions, we offer thorough inspections of all vehicles for sale and provide an as-is/where-is selling atmosphere for quick and complete turnaround. Learn More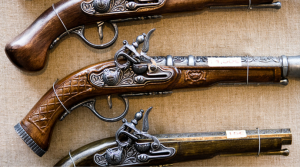 Dakil Auctioneers, Inc. goes to great lengths to ensure that we, our sellers, and our buyers follow the laws for gun auctions in Oklahoma. With over 30 years of experience in the business, we're the gun auction experts in Oklahoma. We sell guns at auction from business liquidations, as well as from individual consignors with large or small collections. Trust Dakil to help you find the firearm you're looking for.  Learn More
Dakil Real Estate Inc. is one of Oklahoma's oldest private real estate brokerages. With years of real estate auction experience, our licensed real estate professionals and legal staff work to ensure fast and favorable real estate transactions. We work with all types of buyers and sellers of real estate including residential, commercial, industrial and raw land. Learn More
Building a business requires a lot of work – and a lot of specialized equipment. Whether you are moving or closing your business, or you are growing your existing business, Dakil Auctioneers offers a turn-key operation for potential sellers and buyers. Whatever type of business you are in, rest assured that your used equipment is marketable and can be profitable when working with experienced professionals. At Dakil Auctioneers, Inc. we pride ourselves on obtaining top dollar for the merchandise and equipment we sell. Learn More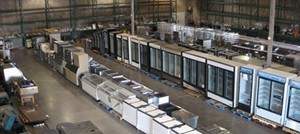 Dakil Auctioneers has developed a national name and reputation as a premiere seller of new and used restaurant equipment. We provide auction services on-site in existing establishments as well as through our 28,000-sq. ft., state-of-the-art auction facility and warehouse. If you are in the market for brand new or pre-owned restaurant equipment or need to sell your existing inventory, please don't hesitate to contact us.
Estate Sales & Auctions
Hosting an estate sale requires a significant amount of planning, time and manpower. Unfortunately, when most people need to liquidate an estate or personal items, these resources are in short supply. Dakil Auctioneers can simplify this process by providing our services to quickly and efficiently organize sale items, take detailed inventory, and prepare comprehensive and informative sale guides. Combined with our proven marketing methods and network of previous estate buyers, your estate auction is guaranteed to be a success. Whether you are downsizing, regrouping after a loss, or simply need to reorganize, Dakil Auctioneers can serve your estate auction needs. Please contact us today for more info.
Oil & Gas Properties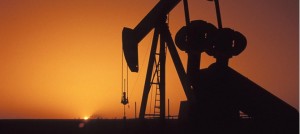 For over 30 years, Dakil Auctioneers has led the industry in the sale of oil and gas properties through the auction method. We work closely with the United States Bankruptcy Court and Trustees to sell strong-producing royalties and mineral interests to the public. Our staff of professional landmen understands the national oil & gas industry and translates that understanding to simplified auction procedures and transactions. This makes Dakil Auctioneers, Inc. the most experienced and qualified name in oil and gas auctions in Oklahoma.
Benefit Auctions
When local non-profits, schools or organizations need to raise funds, they turn to Dakil Auctioneers, Inc., the premiere Oklahoma benefit auctioneer. We have served Oklahoma for over 30 years, having the pleasure and honor of working alongside such organizations as the Fellowship of Christian Athletes, Jim Thorpe Rehabilitation, Oklahoma City Arts Council, and Toby Keith's OK Kids Korral and many, many more. Rather than attempting to manage your own benefit auction, let our trained and professional auctioneers add entertainment to your event as well as significantly boost donations. Your event is the opportunity to raise the funds you need to serve your community; maximize your impact by enlisting the services of Oklahoma's best-known and most-used benefit auctioneers.
Contact us today or call (405) 751-6179 to find how Dakil can best serve your auction needs!