Heavy Equipment
Whether you are expanding your growing business or downsizing used equipment, Dakil Auctioneers can help you with your heavy equipment needs. As Oklahoma's largest heavy equipment auction house, we always have a vast selection at marketable prices. Our heavy equipment and construction auctions are held quarterly, so you will regularly have an opportunity to find the heavy equipment your company requires. If you have excess inventory, our quarterly auctions allow you to quickly and effectively sell your heavy construction equipment that's no longer being utilized.
Buying Used Construction Equipment at Auction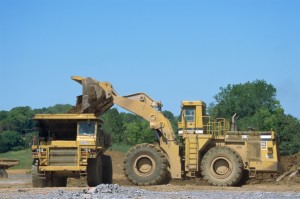 Successful contractors understand that buying brand new machinery can involve prohibitive costs and create significant overhead. Dakil Auctioneers' construction auctions provide a venue for contractors to purchase pre-owned construction equipment. This assists growing businesses in building their construction equipment inventory without breaking the bank.
Dakil Auctioneers typically offers a wide range of heavy equipment in Oklahoma City, including:
Dozers
Backhoes
Excavators
Forklifts
Cranes
Trenchers
All types of heavy trucks & trailers
If you are interested in bidding at any of our upcoming heavy equipment auctions, browse our upcoming auctions or contact us for details.
Auction Your Used Heavy Equipment
When you need to update your equipment or expand your business, older equipment can go to waste – or it can make you money. Dakil's contractor auctions can get you a fair price.
Dakil allows you to profit from your outdated or unnecessary equipment by hosting a construction equipment auction. Our service for equipment sellers goes beyond the auction house. We'll help you sell by using a targeted direct mail campaign for your auction, so that you can reach an audience of ready buyers. Host the auction at your business, our warehouse, or online. wherever you decide to conduct your auction, Dakil will help you make it a success.