"… The back of the paper for notices of restaurant auctions. As you've probably gathered by now, restaurants go out of business all the time, and have to sell off their equipment quickly…before the marshals do it for them." – Anthony Bourdain, Kitchen Confidential
It's no secret that opening up a restaurant, just like opening any business, can be a pretty big gamble. Between equipment, staffing, real estate costs and the whims of the public, there are a lot of factors to account for when you open a restaurant in Oklahoma.
What this often means is that many local restaurants will turn to us when they are in need of liquidating old inventory or appliances. For the home chef or burgeoning restaurateur, restaurant liquidation auctions are a great resource for kitchen essentials, from pots and pans to professional ranges and dishwashers.
For the home chef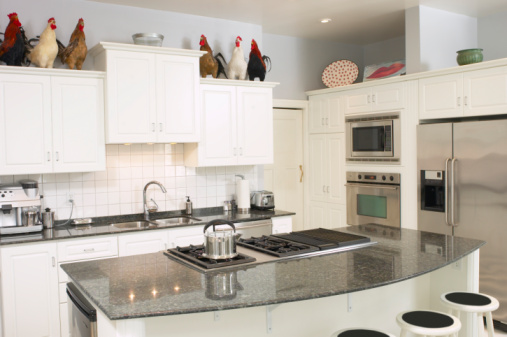 The quality of a lot of store-bought kitchen items is lacking to say the least: pans with flimsy bottoms, cheap non-stick coatings, handles that loosen and break after any amount of hard use. Trying to find actual "restaurant quality" products can be difficult, and as they say quality does come with a price. Heavy duty stock pots can cost several hundred dollars at kitchen supply shops.
Luckily, it's possible to find actual restaurant grade pots and pans at auctions for a much more competitive price than at your mall's William Sonoma.
Also, if you're lucky it's possible that many of the dishes, pots and pans up for auction will have seen minimal use on the line, leaving them still great condition for use in your home kitchen. However, twice a year Dakil offers new restaurant equipment from a restaurant supply company.
For the restaurateur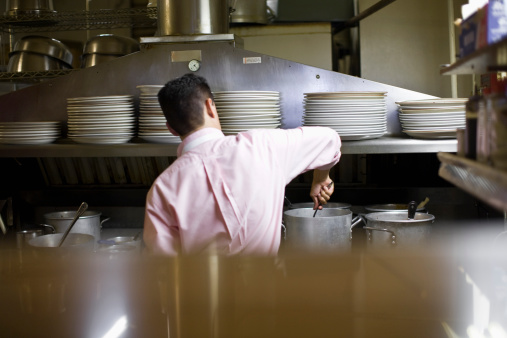 Beyond utensils and pots and pans, you can find whole gas ranges, ovens and fryers and even whole walk-in refrigerators and freezers at restaurant liquidations.
Commercial ranges and fryers are usually made out of heavy-duty materials that can stand up to a lot of use and abuse in a busy kitchen. So even if they've seen a few years of rough handling, the chances are they should still fit in fine on the line in a new venture. Simple-to-use gas systems are the most common in commercial use and those happen to be much easier to repair and are much more durable than their electric counterparts.
You can also find things like table settings, neon signage, silverware, tables, chairs and more. You can outfit most of your new venture easily in a few visits to a restaurant auction.
We hold restaurant equipment auctions regularly. Check out our client spotlight on The Mule here in OKC to learn how they successfully started up their booming business by buying equipment at a Dakil auction.
Stay up to date with our upcoming auctions page to ensure you don't miss one!