Local Auto Auctions Let You Skip the Dealer
Like any worthy pursuit, the hunt for a reliable used vehicle can be – to put it gently – a major pain. Driving to a used car dealership, trying to shake off pushy sales people, and finding plenty of vehicles that need a key component replaced or major repairs…it can get exhausting. And when you've been doing it every weekend, it can become downright grueling.
But there's a light at the end of the car-shaped tunnel, and you might not have considered it before: local auto auctions.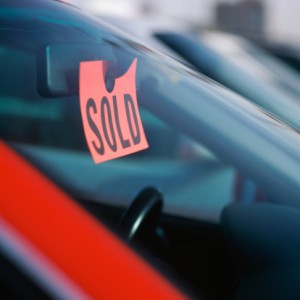 We're not referring to those national auctions where bidders offer up millions of dollars for rare or famous autos. And we're definitely not referring to the venue where scheming salesman try to scam the newest auction-goers.
We're talking about a place where you can find a high-quality vehicle for your kid, yourself, or your new project – without resorting to the used car dealerships. And you might be surprised to learn that your local auction house has better deals. The trick is knowing how auto auctions work – and knowing your own requirements.
Are car auctions good? How do auto auctions work, anyway?
The most important thing to bring to an auction of any sort is a head full of knowledge – oh, and some firm willpower.
One thing to know before you (try to) go: many auctions are designated for auto dealers only. To gain entry to these events, bidders must be registered dealers. Public auctions, on the other hand, simply require interested buyers to prove that they're able to pay for any purchases they make.
Make a trip to the site beforehand. You can preview the used cars the auto auction will feature the day before the actual event. Some places will even allow you to test drive the vehicles before the auction. If you know the items that will be featured, you run less risk of feeling pressured or rushed and buying a vehicle that you haven't thoroughly inspected.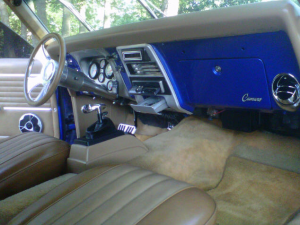 Pay attention during the bidding. The actual bidding process can be overwhelming if it's your first time – but you'll want to be on the lookout for subtle language and cues from other bidders. Here's how a typical car auction goes:
Depending on the venue, the car will be driven around the site or made visible to the whole audience via a projector or screen. The auctioneer will propose a starting bid amount. Pay attention to other bidders' reactions – they'll clue you in to the best buys.
If no one takes the starting bid, the dealer will lower his or her amount until someone makes a bid. You bid by raising your bidder number – don't worry about scratching your nose with your free hand or blinking too quickly.
Either the auctioneer or a designated "bid catcher" will acknowledge the first bidder (by pointing and saying something like, "Yes, ma'am") and then the auctioneer will proceed to drive the bid price up.
This process will continue until people cease to bid. The auctioneer will give a final warning – the famous "Going once – going twice" – and then announce the item as sold.
A clerk documents the winning bid amount and the winning buyer's number. The winner owns the vehicle, does a celebration dance, and then heads to the auction house office to pay for the car.
Auto auction prices vs. used car dealer prices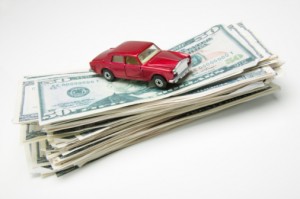 Once you've showed even the tiniest bit of interest in a vehicle at a used car lot, you can bet that the sales rep will be encouraging you to invest in an extended warranty, deluxe protection plan, and other costly add-extras. By the time he or she is done, you'll have a car that's probably not even in your price range. All of that, and you'll know that a good portion of your check is going toward the salesman's commission.
Local auto auction prices, on the other hand, include limited add-ons. It's fairly easy to come away from an auction with a used vehicle at a lower price than you'd see at a dealership.
Keep in mind that buying a pre-owned vehicle always involves a bit of risk – and the more you know about cars, the better.
Double-check allowed payment methods. Allowed payment methods will vary from one place to another – and they're not flexible. At Dakil, we try to keep our auctions as accessible as possible and accept all forms of American currency.
Stick to your budget. Once people start bidding, the drama in the auction house can become contagious. Be careful to not get too swept up in the heated bidding wars – you could quickly find yourself stuck with a car you can't actually afford (and perhaps didn't really want in the first place).
What's a first-time bidder to do?
A smart way to approach your first auto auction: bring a savvy friend.
At an auction, much of your knowledge about a vehicle will come from knowing which questions to ask and being able to visually evaluate a vehicle. If you're not very experienced with cars – or willing to do your own minor repairs – you'll want to ask a more knowledgeable friend or acquaintance to accompany you.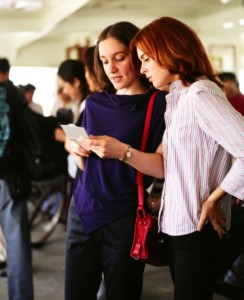 Some auction goers opt to pay a registered dealer a fee to attend auctions and find a reliable vehicle. If you have any connections that would be interested in this, it's a fairly common – and effective – way to get an affordable, quality car. Bonus: the dealers have access to more exclusive, dealer-only auctions.
Forget the dealership – head to your local auto auctions house.
At Dakil, we source high-quality pre-owned cars and trucks – and all of our auto auctions are open to the public. And, of course, we promise not to sell you any extended warranties. Check our website regularly to see listings for our upcoming auctions –we'll help you find a vehicle that's an investment, not a sinkhole.